RapidGator
Reliable File Storage Since 2010
Rapidgator - Rapid File Hosting
Safe & Secure
Share files with your friends.
No limits. Easy as ever.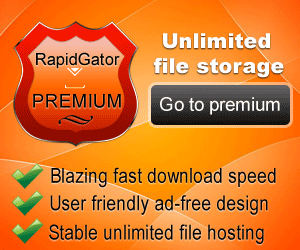 The File hosting service RapidGator operates worldwide and is one of the greatest in the filehosting market.
So RapidGator has long been a household name to many users in the file-sharing scene and has a large fan base that is very active.
The service offers a free version and various premium plans that are available for little money, especially when used for a long time.